Description
Printed Mugs Information
Our mugs are printed via a process called sublimation printing. Unlike most full colour print the artwork needs to be in RGB mode as opposed to CMYK. The printable area on our standard mugs is 90x200mm. We set our templates out as shown below, so when we talk about 'Handle Left' or 'Handle Right' you can see what we are referring to. These sections are worth considering when choosing your design, whether the user is left or right handed, which part of the design is to face out, or will the design be 2 panels repeated…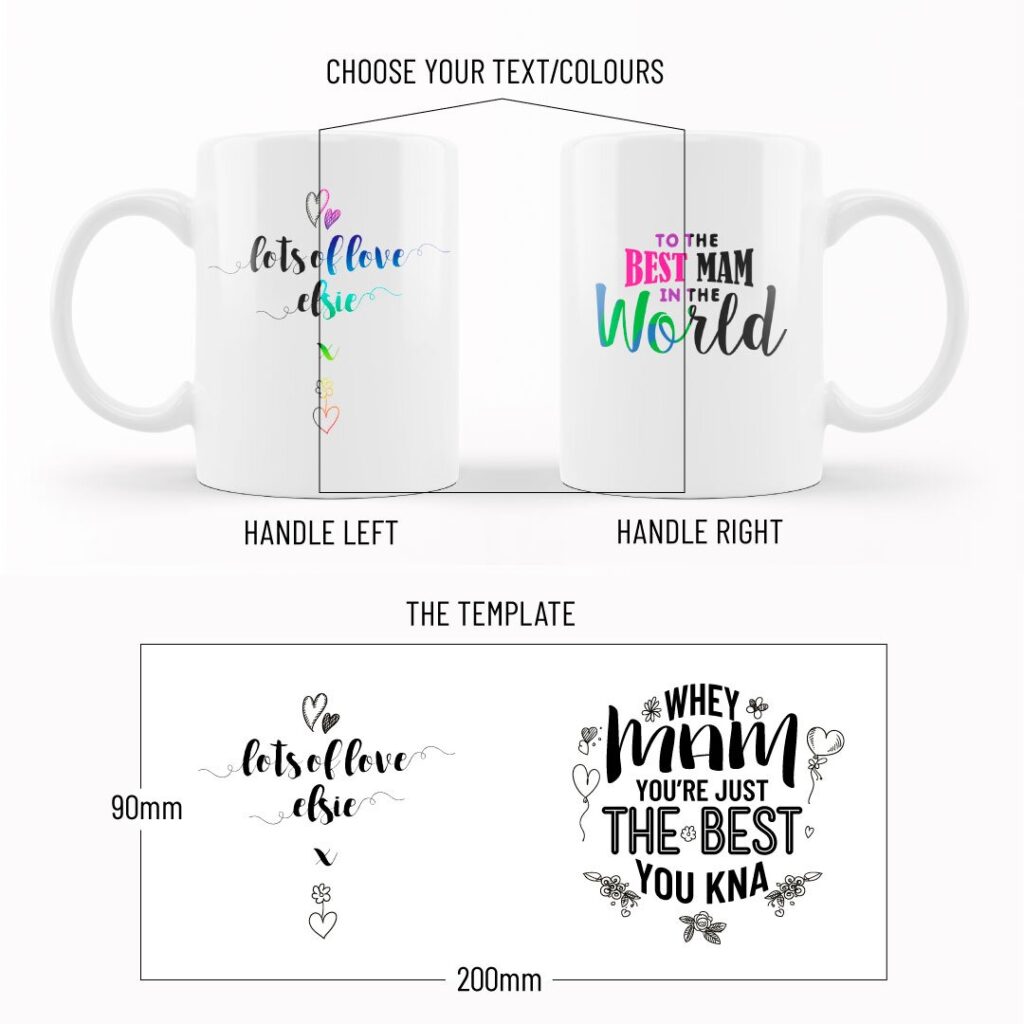 Something to consider is your photos. We see the following a lot. Selfies… Usually taken in portrait and on the facing camera these don't often make for good images for mugs. In the sample below we've taken a cropped image which to be fair, isn't a 'long' as the usual, but one that doesn't translate well to a cup or mug.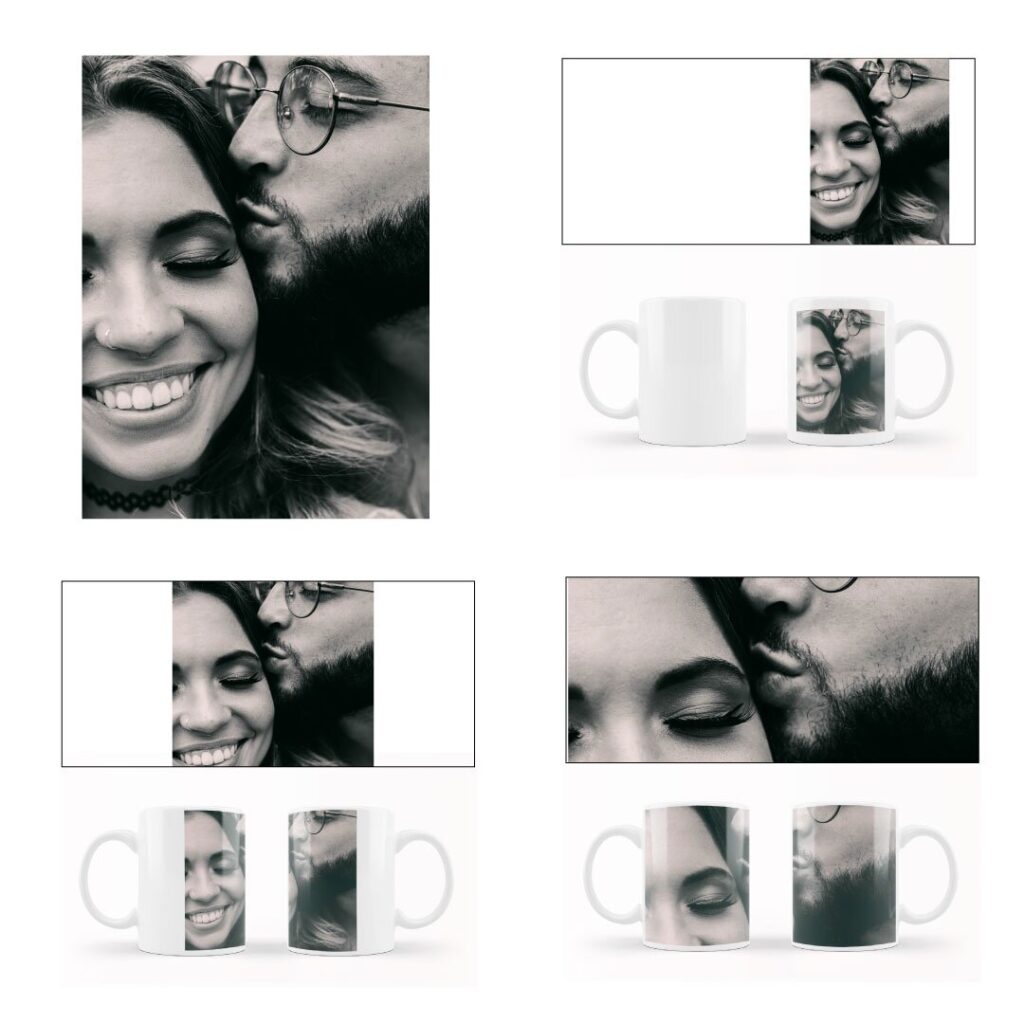 Using landscape orientated images is the best, the example here has a decent amount of cropping space which results in a good printed mug.
Of course you can always add additional graphics to get the very best out of the image you wish to use, if you have any ideas just let us know and we can see what we can work out for you.