Custom Clothing and Workwear Pricing
Need to price up some custom workwear? After a quick cost for some bespoke hats, well look no further. Below you will find the tables for our pricing, just add the cost to the item that you're pricing up. So whether you're pricing up some branded workwear, promo event t-shirts, to embroidered staff polos or band merch we've got all the print and embroidery costing here.

We do have offers available on some packs so make sure you check those out. We don't like the sound of cheap embroidery or cheap printed clothing but some of our packs are beyond competitive.

So have a look below and if you can't see exactly what you're after or have any questions please get in touch via the contact form and be as detailed as you can and we will get back to you.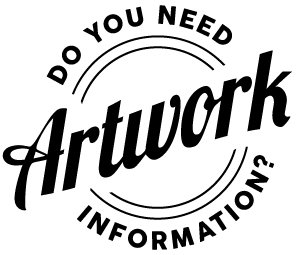 Printing & Embroidery Pricing
embroidery 40×85 prices
embroidery - up to 40x85mm
Quantity
Price
1-4
5-8
9-12
13-24
25-48
49-100

£5.00 each
£4.20 each
£3.90 each
£2.95 each
£2.50 each
£2.00 each

embroidery 90×90
embroidery - up to 90x90mm
Quantity
Price
1-4
5-8
9-12
13-24
25-48
49-100

£10.00 each
£8.40 each
£7.80 each
£5.90 each
£5.00 each
£4.00 each

Single Colour Vinyl
single colour vinyl breast pocket sleeve names
breast pocket/sleeve
reverse name
Quantity
Price
1-6
7-12
13-24
25-48
49+

£5.50 each
£4.50 each
£4.00 each
£3.90 each
£3.30 each

single colour a4
a4

Quantity
Price
1-6
7-12
13-24
25-48
49+

£9.00 each
£7.50 each
£4.40 each
£3.90 each
£3.30 each

single colour a3
a3

Quantity
Price
1-6
7-12
13-24
25-48
49+

£11.50 each
£9.00 each
£5.60 each
£4.80 each
£3.50 each

Full Colour
full colour breast pocket sleeve names
breast pocket/sleeve
reverse name
Quantity
Price
1-6
7-12
13-24
25-48
49+

£7.00 each
£5.50 each
£4.90 each
£4.00 each
£3.70 each

full colour a4
a4

Quantity
Price
1-6
7-12
13-24
25-48
49+

£12.00 each
£9.00 each
£7.50 each
£5.90 each
£3.90 each

full colour a3
a3

Quantity
Price
1-6
7-12
13-24
25-48
49+

£14.00 each
£11.90 each
£9.50 each
£6.20 each
£5.20 each