Description
Hen Party Ordering Guide:
On these we can can print via Direct to Garment, Vinyl and Printed Vinyl (and embroider if you're going all out). We have both regular and premium versions of the regular fit so if you're wanting a heavier feel to your t-shirts we can sort that out. We do have an extensive library of images and themes for you to browse when thinking of your design, though as we have found out most groups want their own spin on the common out of the box designs that you can find on the web. If you've seen an idea that that you like but the images/wording/fonts aren't right we will happily look at any reference material you have before designing your personal bespoke garments. We can use your own garments but they are supplied at your own risk and subject to approval (we can't direct to garment print over buttons and zips, or fit much text on a muscle vest). Looking for something slightly different? Full colour print? Embroidery? Click below for our full pricing guide or use the form and we'll get back to you.
Hen Names
Now, ladies, we've seen some things , things that we shouldn't have, we've read your name request for your garments. And you appal us in the very best sense of the word. Below is a collection of the best (and worst) for your inspiration. Warning explicit content that will make a radish blush.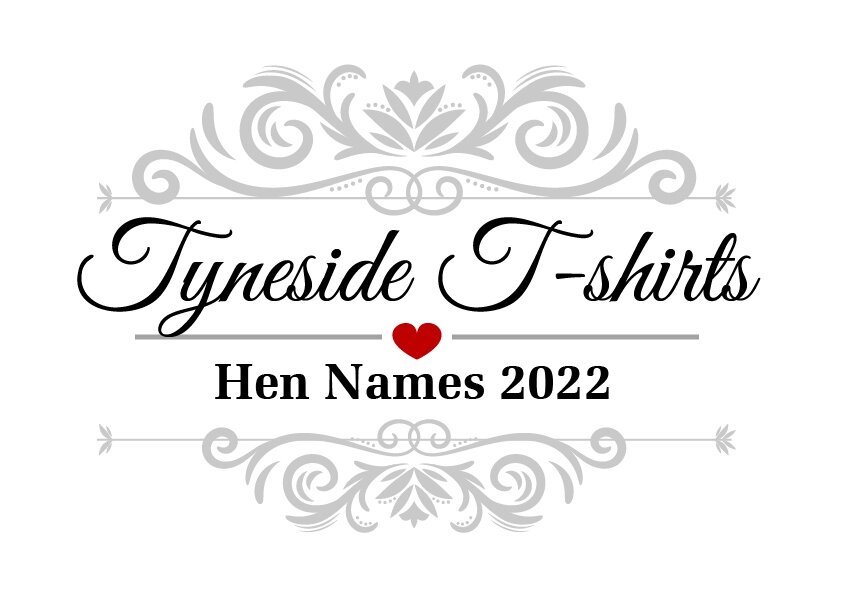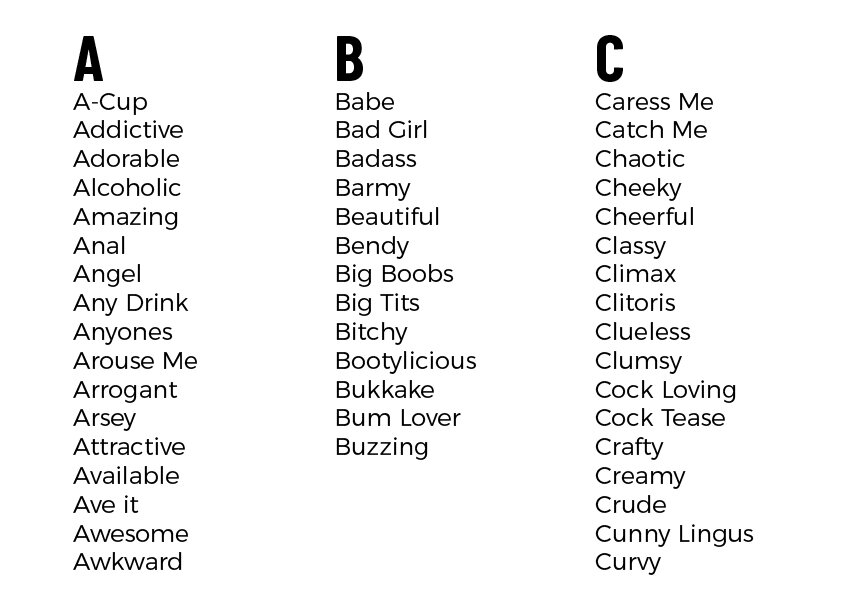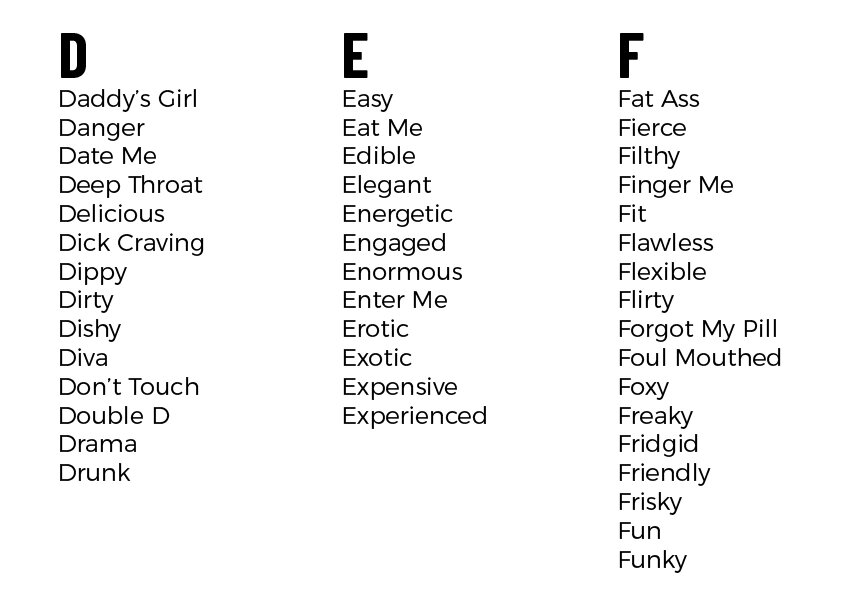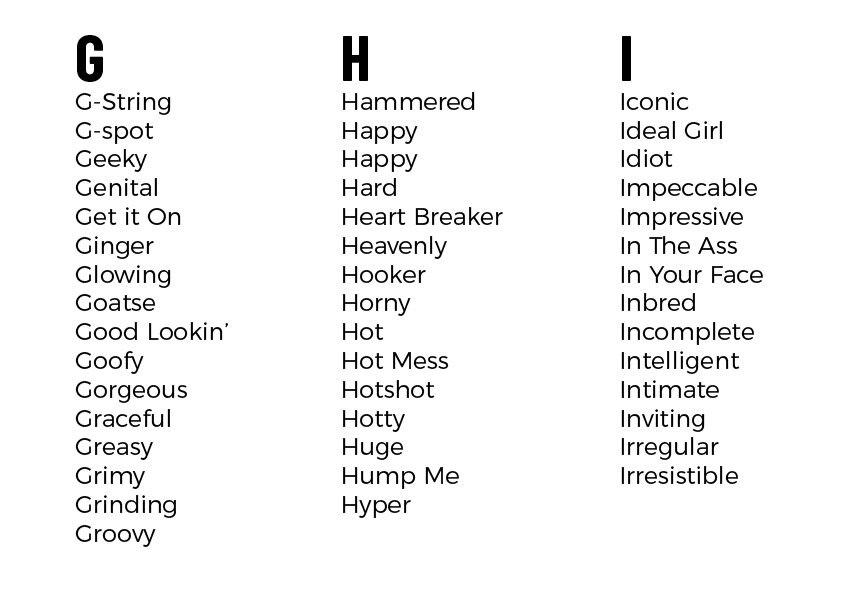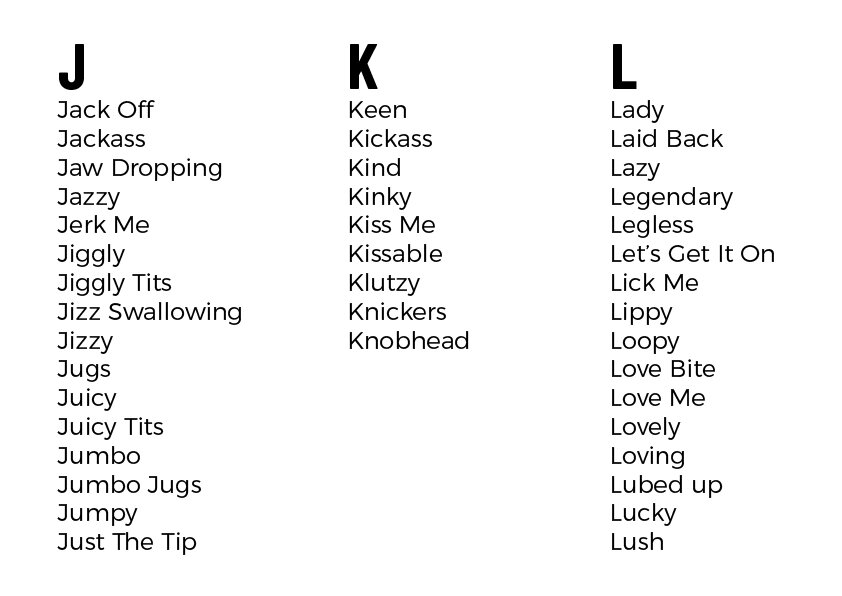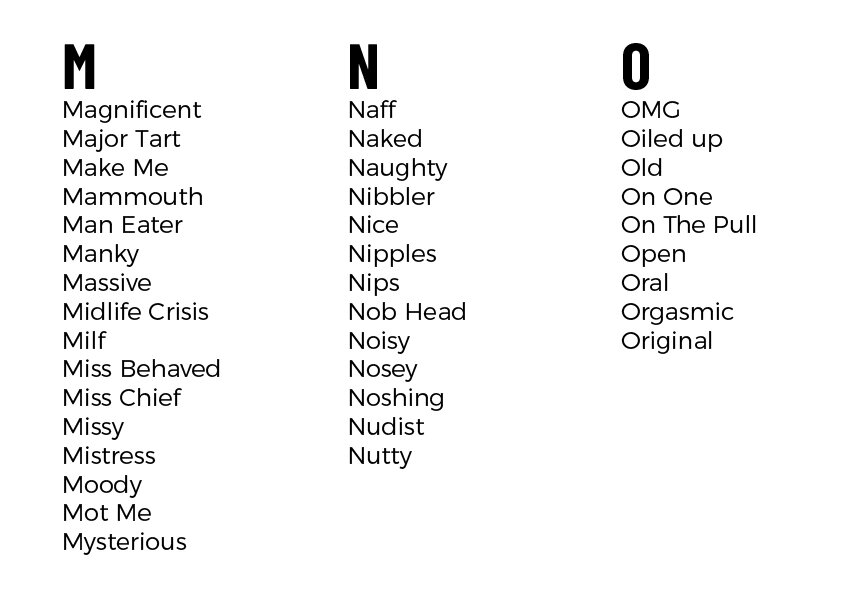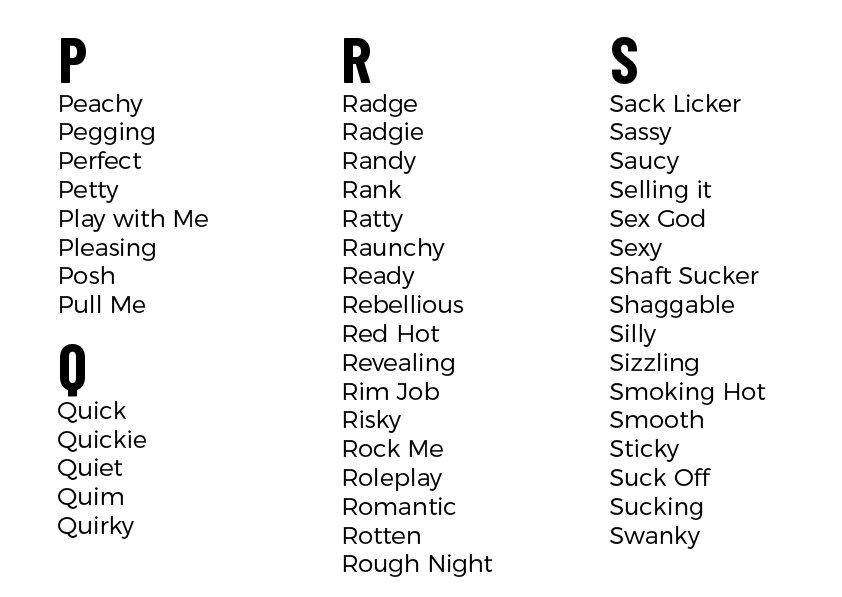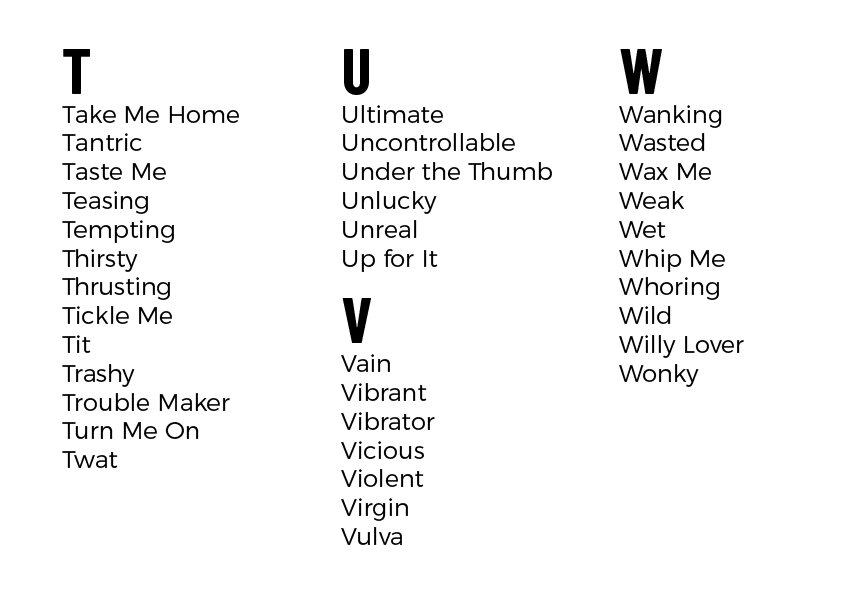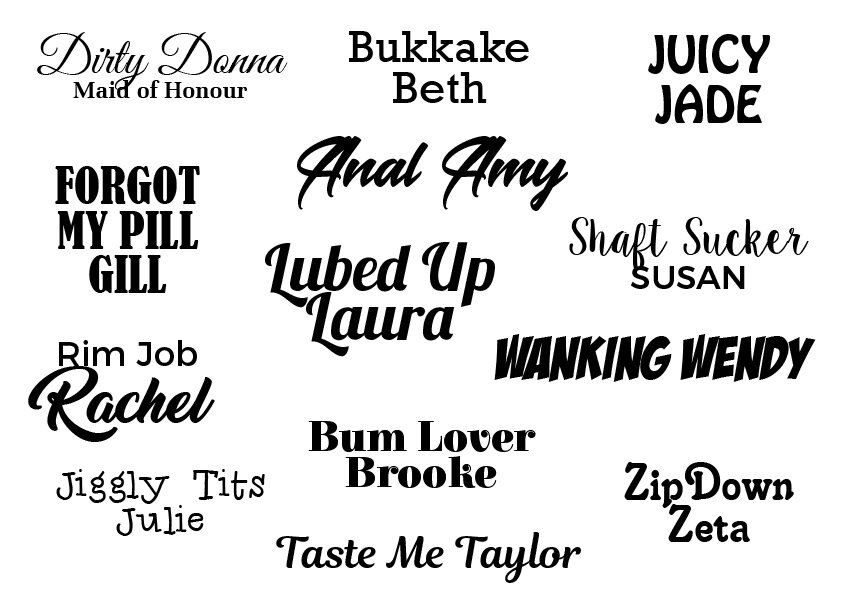 Don't forget to tell us when you need them for!! Add personalisation details and required by info in the notes section at the checkout once you've got your colours, sizes and any additional names sorted.